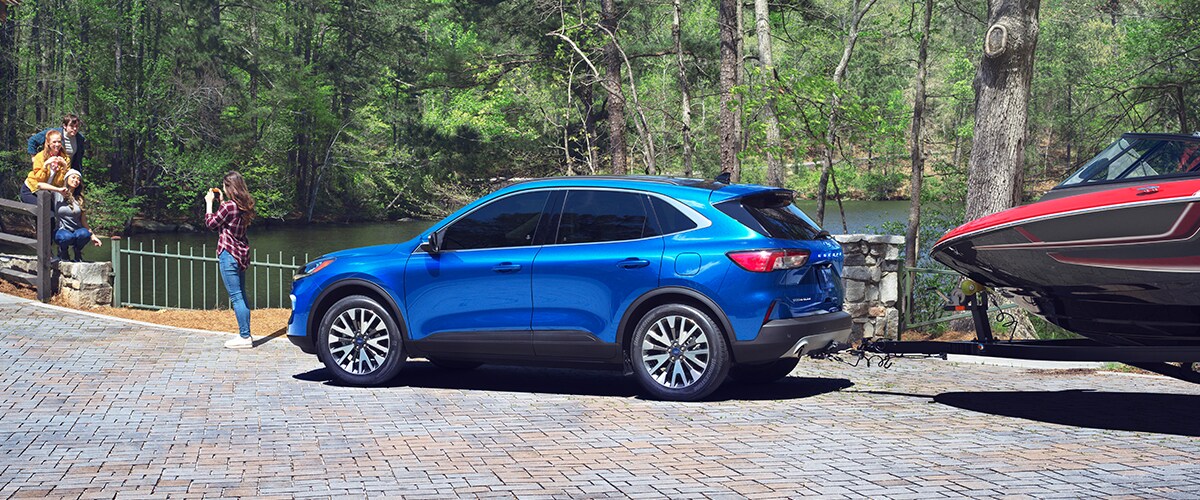 Ford Vehicles for Families
When you need a new vehicle large enough to accommodate your family, head over to Park City Ford in Bridgeport, CT. We have a variety of new vehicles for sale to suit the unique needs of our diverse range of customers. Visit us today and experience outstanding customer service and our vehicle selection. You can even take advantage of our convenient Ford financing center, where we'll work with you to find the perfect deal on your new family ride.
Family Car Considerations
Why are we a top Bridgetport Ford dealer ? We understand the unique needs of our customers, and we carry a medley of vehicles tailored to fit everyone's situations. For instance, many of our Ford SUVs are perfect for families. These types of vehicles, whether they're full-size or compact, offer ample passenger room. In addition, an SUV like the Ford Explorer or Ford Escape comes with different cargo configurations, which come in handy for sports equipment, musical instruments, grocieries, and luggage.
You'll find our Ford models also have a variety of pricepoints, which means we can work with many kinds of budget situations. In addition, our modern Ford SUVs come with innovative safety features and the latest in infotainment technology.